苗栗最早之隧道窯廠─金良興磚廠,卅多年演進轉化,除保有傳統製磚生產外,成立文建會全台唯一之「灣麗磚瓦文物館」地方文化館,經濟部首批掛牌的「觀光工廠」與「創意生活事業」,創新經營與觀光文化服務,金良興「JLS 」品牌獲得智慧財產局文化創意產業的著名商標,致力於「生產、生活、生態」產業的永續經營與發展,成為工業遺產活化成社區資產的範例。
金良興磚廠創立於西元1973年,由易森獅(苑裡扶輪社創社社長)、陳金連等位集資,在山腳社區創辦了苗栗最早之隧道窯廠─金良興。前後共建立三條窯(1973、80、90年),現窯長達162公尺,以質佳之火炎山風化頁泥岩為主產製的紅磚,品質優異行銷聞名全台灣。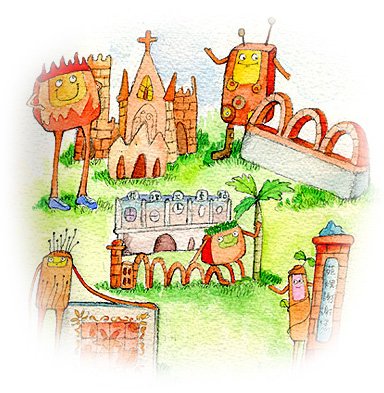 金良興磚廠兩代經營者對苗栗磚瓦業發展多有貢獻。第一代負責人易森獅先生擔任苗栗縣磚瓦公會第三屆 (1984-87)理事長,第二代負責人易榮昌先生1987年來廠服務,擔任苗栗縣磚瓦公會第七、八屆(1996-2002) 理事長,亦擔任台灣省磚瓦公會聯合會第七、八屆理事長(2001-2007),除帶動金良興創新經營轉型外,亦促進磚瓦產業文化、山城磚瓦雜誌出版、國外技術交流、社區總體營造、解決燃煤配額限制、推動磚瓦環保綠建材、採土相關法規修訂與採區調查規劃、兩岸磚瓦產業文化交流與合作協議簽訂等等,獲得台灣省政府推動社會教育有功個人(2002年)之表揚、經濟部中小企業處志工資深服務獎章(2005年)和台灣省商業界十大績優理事長表揚(2006年)。
金良興磚廠以創造優質的生活環境與空間為願景,以"敬業、服務、環保、創新"為員工全體之共同信念,發展國際性磚瓦產業文化藝術技術交流中心為目標。2002~3年獲經濟部「產業升級列車」觀摩與展示,2003年獲選經濟部工業局「觀光工廠」輔導與「創意生活事業」案例評選,財團法人國家文化藝術基金會評定為─第26號文化創意產業案例,2004年「JLS」LOGO入選經濟部智慧財產局「文化創意產業著名商標」、全台唯一以磚瓦主題之「灣麗磚瓦文物館」成立,2005年「紅磚的故鄉─金良興」經商標局註冊通過,2006年金良興磚廠新生蛻變過程的「磚情故事」,成為苗栗縣「國際文化資產日」─工業遺產「工不可沒‧廠獲新生」活化成社區資產的典範。
灣麗磚瓦文物館介紹
灣麗磚瓦文物館是金良興磚廠為推動磚瓦產業文化與地方特色發展於2004年創立,是全台唯一以磚瓦為主題之地方文化館,傳承磚雕工藝與磚瓦文化,成為校外教學與社團活動的好所在,創新轉型為文化創意產業與觀光工廠。
苑裡磚雕藝術季
苑裡磚雕藝術季起源於1996年苗栗磚瓦產業文化活動,經由山城磚瓦雜誌創刊、國外專家來台全國磚瓦研討會舉辦、窯之故鄉、山腳社區整體營造、磚雕七夕情與兩岸磚瓦文化技術交流等,現已成為具國際化之地方特色產業文化活動。


---
Jin Liang Shins Profile
公司名稱

金良興窯業股份有限公司

願 景

創造人類優質的生活環境與空間

E-mail

jls037@ms63.hinet.net

通訊資料

苗栗縣苑裡鎮山腳里20鄰錦山71之17號




Tel:037-741507 ,Fax:037-745100

網 站

http://www.jls-brick.com

產業設立時間

民國62年8月

信 念

敬業、服務、創新、環保
The Home of the Red Brick-Jin Liang Shin A Brief Introduction
Jin Liang Shin Brick Factory is the earliest tunnel kiln at Miao Li. Having been through 30 years in development and transformation, in addition to the traditional brick production, it has established Wan Li Brick Cultural Museum which is the only one for the purpose so far in Taiwan, and earned its title as Factory for Truism as well as Business of Innovative Life from Ministry of Economic Affairs R.O.C. It leads Jin Liang Shin to start the services of innovative and tourism business. Jin Liang Shin as JLS in initial form has been registered at Intellectual Property Office to be a famous trade mark. It has been devoted to Production, Living, Ecology-Oriented for forever running and development by activating the industrial heritage as the beneficial model of the local community.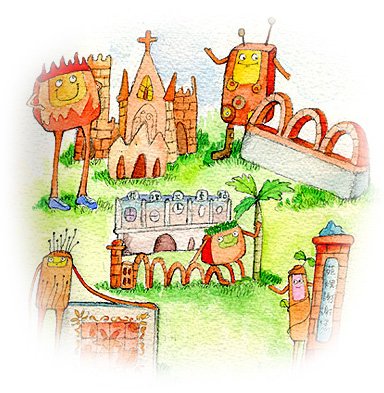 Jin Liang Shin was founded in 1973 by joint adventure of Mr. Yi, Shi Sen (first Director of Rotary Club of Yuan Li) and Mr. Chen, Jin Liang etc. The earliest tunnel kiln of Miao Li was consequently built at San Jao community. In total, there were three kilns established in 1973, 1980, and 1990 respectively. The length of the kiln is 162 m. The red bricks are made of the best effloresced shale clay of Huo Yan Mountain. The quality of the brick is famously known in Taiwan. Two generations in dealing with Jin Liang Shin have made great contribution to the brick business of Miao Li. Mr. Yi, Shi Sen. President of the first generation, undertook the third session of directorship of the Brick/Tile Union in 1984-1987. The succession of the second generation is Yi, Rong Chang who has worked for this company since 1987. He also took the responsibility of the Union as the 7th and 8th sessions director (1996-2002). Furthermore, he has been the 7th and 8th sessions director of the Brick/Tile United Union of Taiwan (2001-2007). He is the pushing power for the transformation of Jin Liang Shin. Besides, he has been doing many endeavors such as: promoting brick/tile culture; publishing the mountain citys brick/tile magazine; conducting international technological exchange; constructing the overall community; solving the problem of the distributing quota of coal; prompting green construction materials for conservation in which brick/tile is the one; revising the related regulations about loam-quarry and investigating/planning loam quarries; signing cooperation/cultural exchange agreement for brick/tile business with China. He won the provincial (Taiwan) award for individual merits for societal level of education in 2002. He also earned the medal for senior volunteering services of middle and small business from Ministry of Economic Affairs R.O.C in 2005, and the public eulogium of the most distinguished 10 business leaders of Taiwan in 2006. Jin Liang Shins ideal vision is to create excellent living environments and space. The core value that is believed by all staff is to respect the business, provide services for people, conserve environments, innovate new ideas. We have been pursuing our goal in international exchange of brick/tile culture and technology. In 2002-2003, Jin Liang Shin was chosen by Ministry of Economic Affairs as the case for Industry Upgrading Train plan. In 2003, it was selected by Industry Bureau as the case to assist being a Tourism Factory and Business of Innovative Life. It was classified by Foundation of Taiwan Industry Service as the first class, #26 --Cultural Innovation case. In 2004, its logo-JLS won Culturally Innovative Trade Mark from Intellectual Property Office. The same year, Wan Li Brick Cultural Museum was established, which is the only one to take brick/tile as motif in Taiwan. In 2005, Home of the Red Brick- Jin Liang Shin was registered at Registration Bureau. In 2006, the transformed Jin Liang Shins Affection for Brick brightened International Cultural Heritages Day at Miao Li. The rebirth of the industrial heritage indeed activates the local community, which shows that industrial heritages were meritorious in the past, and are capable to be reborn as a new factory. 
Introduction of Wan Li Brick Cultural Museum
Wan Li Brick Cultural Museum was built in 2004 by Jin Liang Shin for promoting brick/tile and local cultural specialties. It is the only museum to take brick/tile as motif in Taiwan. Inherited the conventional brick sculpture and brick/tile culture, it become the good place for out class teaching and for group activities. It is transformed to be a tourism factory imbued with innovative cultural meaning. 

Art Season- Exhibition of Brick Sculpture at Yuan Li
Art Season- Exhibition of Brick Sculpture at Yuan LiArt Season- Exhibition of Brick Sculpture at Yuan Li stated in 1996 for introducing brick/tile cultural activities. By means of the initial publishing Brick/Tile of Mountain City magazine, inviting foreign experts to participate the national conference of brick/tile study, introducing the home of the kiln, constructing San Jao integrally, brick sculpturing for Chinese Lovers Night and Taiwan/Chinas brick cultural exchange, the seasonal activity now is a great industrial culture with local rich color.

Jin Liang Shin Tourism brick factory is relocated as a production and tourism factory. It is the momentum of the construction of local community. As the only tourism factory of Taiwan, Jin Liang Shin leads San-Jao community of Yuan Li, Miao Li to mount on the goal of being a place for tourism industry. We are devoted to the forever running and development with Production, Life, Ecology. The Mainstay of our business is to promote New Life of the Brick which is inspired by the innovation of the red brick. We manufacture and supply following materials: red bricks for construction, landscaping design; Hard brick, high quality ash less brick, red brick slate, ground brick, filling brick/tile (artificial foundation material), red brick powder etc. In respect of cultural innovation and tourism services, we have: the creation of brick sculpture, art pieces of brick sculpture, wholesales & retails of the materials of red bricks, the publication of brick sculpture DIY manual. the activities include: the tour of the Brick Cultural Museum; Guiding tour of brick manufacturing process; Teaching brick sculpture DIY; Brick kiln style of dining; One days tour of affections of brick community. etc. 
---
Jin Liang Shins Profile
Companys Title

Jin Liang Shin Kilning Inc.

Ideal Vision

Create excellent living environments and space

E-mail

jls037@ms63.hinet.net

Contact

#71-17 Jin-San, 20 Lin, San-Jao Li, Yuan-Li Town. Miao-Li County




Tel:037-741507 ,Fax:037-745100

Website

http://www.jls-brick.com

Business Since

August 1973

Core Value

Respect the business; Provide services for people; Conserve environments; Innovate new ideas